Jupiter has large limbs, is heavy, has yellow hair and eyes his constitution is phlegmatic, (kapha), he is intelligent and endowed with all branches of learning.
Parashara 3.27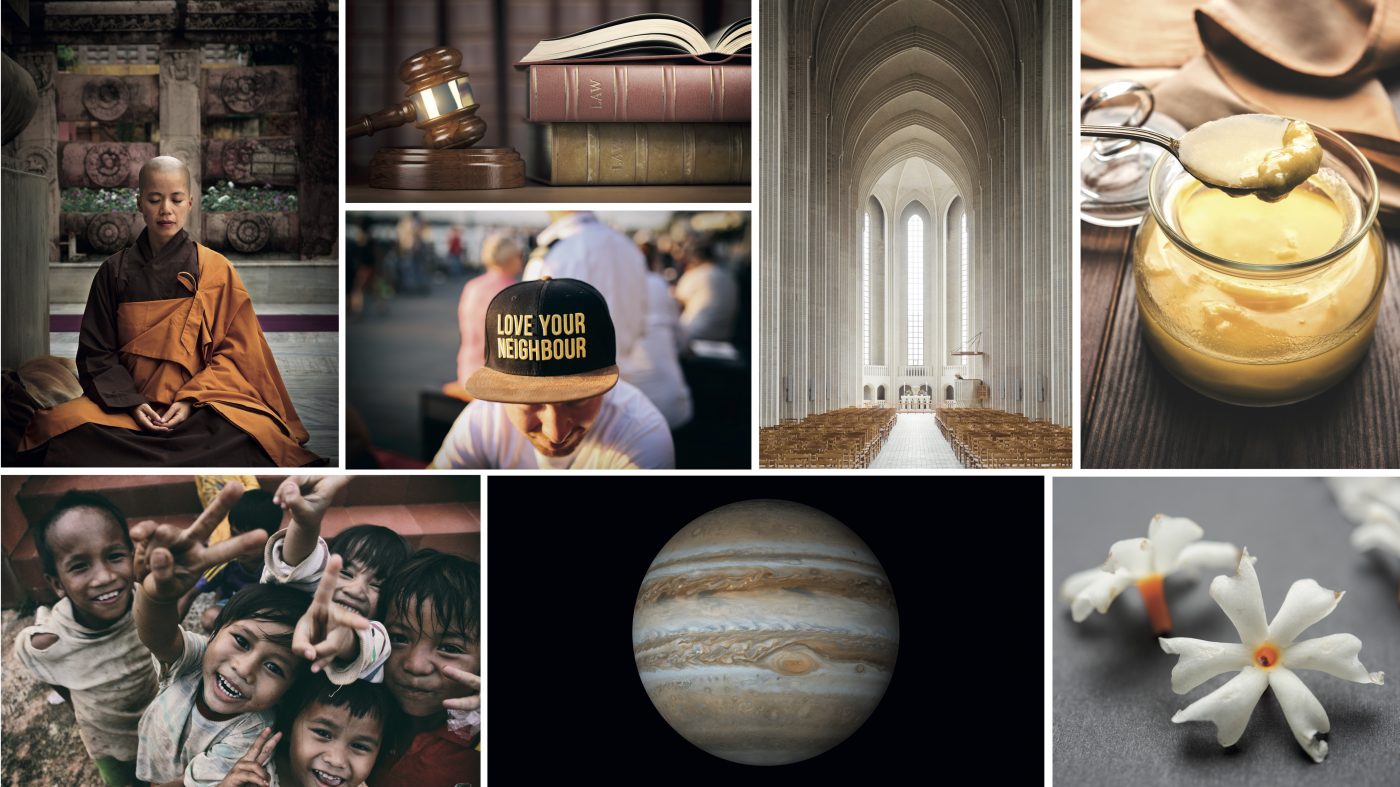 Jupiter is the most benefic of all planets in the zodiac. In Sanskrit, Jupiter is known as the Guru, the spiritual teacher, who bestows the helpful and generous teachings of spirituality, law, religion and philosophy, he represents higher wisdom and learning. In Indian mythology, Jupiter is known as the Guru of the gods he is the grandson of Brahma, who created the universe.
Like Mercury, Jupiter indicates intelligence, but in a very different way, Jupiter bestows intelligence of divinity, it goes beyond the intellect of mercury to a more intuitive intelligence which connects to the divine. Jupiter imparts good fortune, faith and the abundance of the universe.
Those with a well-placed Jupiter are naturally sincere, supportive forgiving and understanding. Forever the optimist they are seekers of joy and even in hard times and depression, they turn the experience into a lesson of life, always seeing the bigger picture.
Physically Jupiter can bestow excellent health and strong immunity but can also influence people to be prone to overindulgence, it can depict diseases of affluence with a weakness for sweet and fatty foods.
Jupiteirans are fun-loving and expansive in their attitudes, they are broad-minded idealists with faith in the human spirit. They make great counsellors, judges, professors of music, the classics or philosophy. As Jupiter covers higher learning, it signifies professions like medicine or law or those that require high academic achievement. They make great managers, accountants and are well suited to religious occupations.
A well-placed Jupiter can also indicate a person has luck in their life, often winning lotteries or gains from inheritance. Jupiter signifies children in our chart and is a masculine planet, so Jupiter also symbolises a husband in a persons birth chart.
Fragrant flowers like jasmine and yellow flowers such as sunflowers and marigolds are governed by Jupiter placing these in the northeast part of a room, or a house can very subtly bestow the attributes of Jupiter into your home.
So on a Thursday, cook with ghee, wear floral perfume and listen to soft melodious chanting.
When its deepest value is realised, Jupiter becomes a source of steadfast inner knowledge, which blesses life with freedom and unlimited potential.

Path of light - James Kelleher