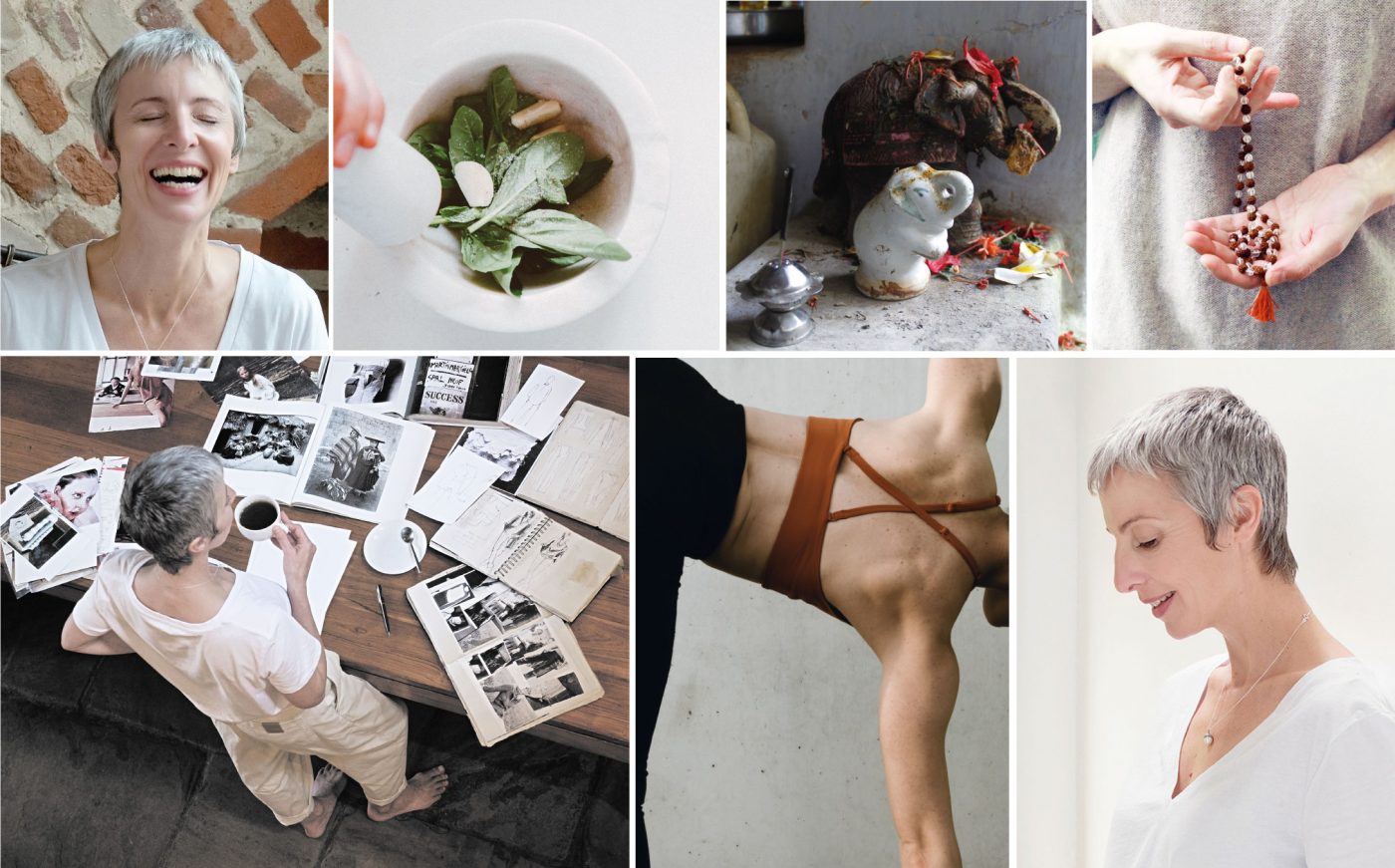 In 2006 a friend introduced me to Ayurveda.
A few years later, I visited Kerala, India, it was the start of a soul-searching journey towards Ayurveda and alternative medicine.
The experience led me on a 10-month part-time certification, in 2011, as an Ayurvedic Health Counsellor at Mount Madonna Institute of Ayurveda in California where I was first introduced to my teacher Dr Vasant Lad, a renowned Ayurvedic physician and author.
Christmas of 2012, I returned to India for a personal retreat at Poonthottam Ayurveda Ashram and hospital in Kerala. The effects were palpable. Hungry for knowledge, I left my 20-year career in fashion to study full time with Dr Vasant Lad at The Ayurvedic Institute, New Mexico, where I completed my Ayurvedic practitioner certification and 500 hr Yoga teacher training in 2015.
During my time there, I was introduced to Jyotish astrology, a sister science to Ayurveda and Vastu, the yoga of space.
In 2019 I continued my studies in Ayurvedic obstetrics with Dr Amruta Athale, founder of the Arya Ayurveda Institute in Pune, India.
In 2021 I completed a continuing yoga teacher training in Yoga For Menopause with Niamh Daly.
The culmination of my studies in Ayurveda and its sister sciences, my previous career in fashion design and personal experience have created Inner Farmacy and the blog The Daily Dose, offering Ayurvedic insights for women , giving you the tools to live a modern life using ancient wisdom.
It is a Vedic perspective on style, health food and practice so that you too can cultivate your own, Inner Farmacy.