The sun rules clothes that are coarse and thick and the east direction of your home.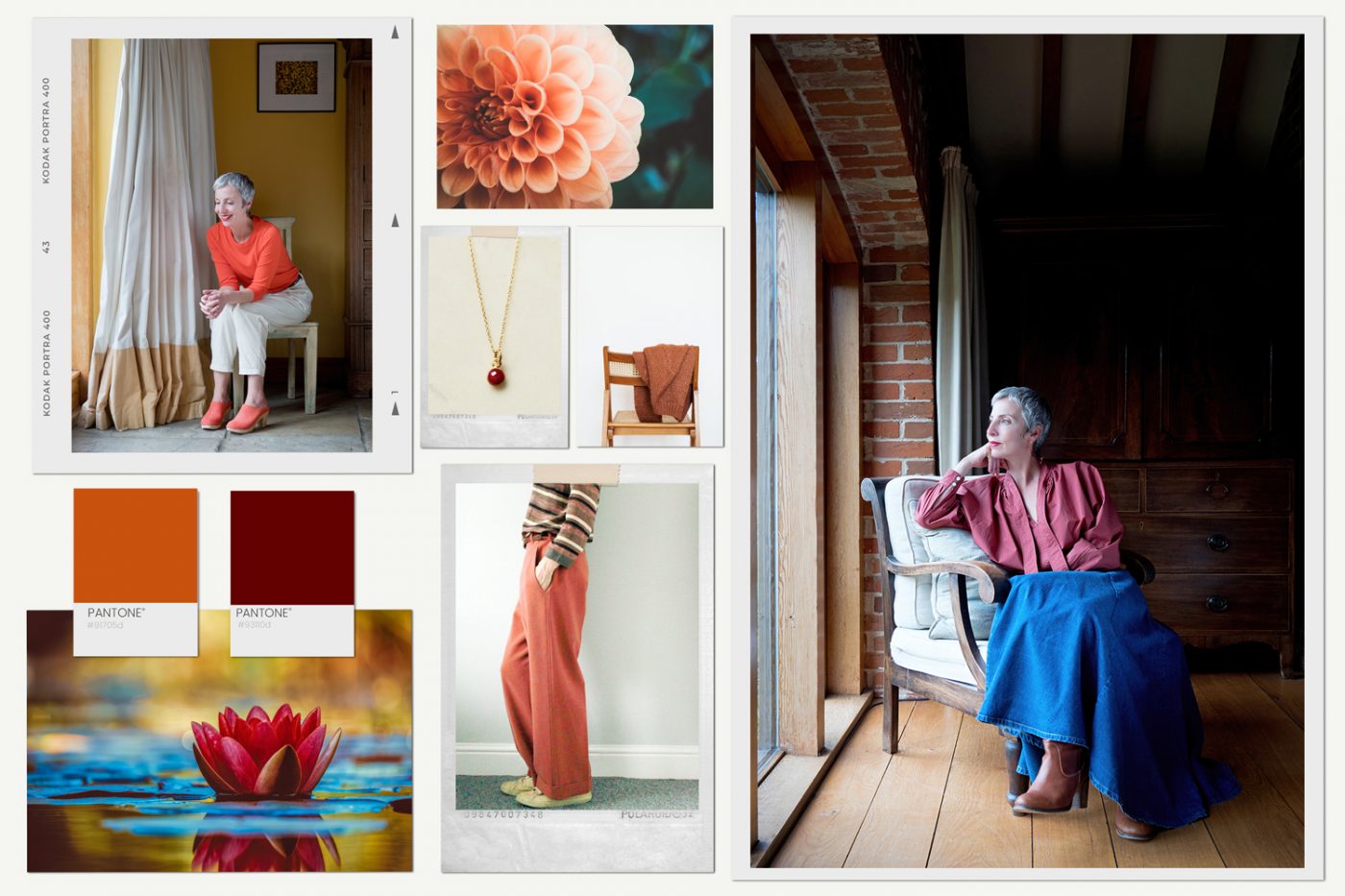 Heavy and thick clothing falls under the Sun's portfolio, fibres like wool, heavy types of denim and cotton canvas come to mind, although not so seasonal, particularly in hot weather.
This is where colour comes into play, the Sun rules clothes that are deep red, orange and ginger tones. Honey is a big player in the suns range not only the food itself but the colour, so you have the full spectrum of warming tones from crimson to burnt sienna, that can and should be worn on a Sunday. Muted and deep tones of red should be favoured rather than bright red, this should be saved for Mars on a Tuesday.
The Sun is represented by the square shape so checks or plaids specifically ginghams would be a great choice to break up a solid colour palette. Cubed jewellery in copper or brass is also a symbolic nod to the Sun.
Rubies are the gemstone for the Sun, not only because of their rich red colour but because they are more precious than diamonds as they are harder to mine. Rubies set in gold should be worn on the ring finger or as a pendant, or necklace. Garnets are more cost-effective than Rubies and share similar energy.
Prints of big showy flowers of yellow and orange are quite apt for a Sunday. If florals are not your cup of chai, a geo cubist or square print is another option. Scarves are always a great way to bring in a touch of surface design if you're not big on all over patterns!
The way you dress is how you greet the sun and other stars.

― Kamand Kojouri