Make a pledge to yourself right now, to declare that you are worth your time and energy.

-Deborah Day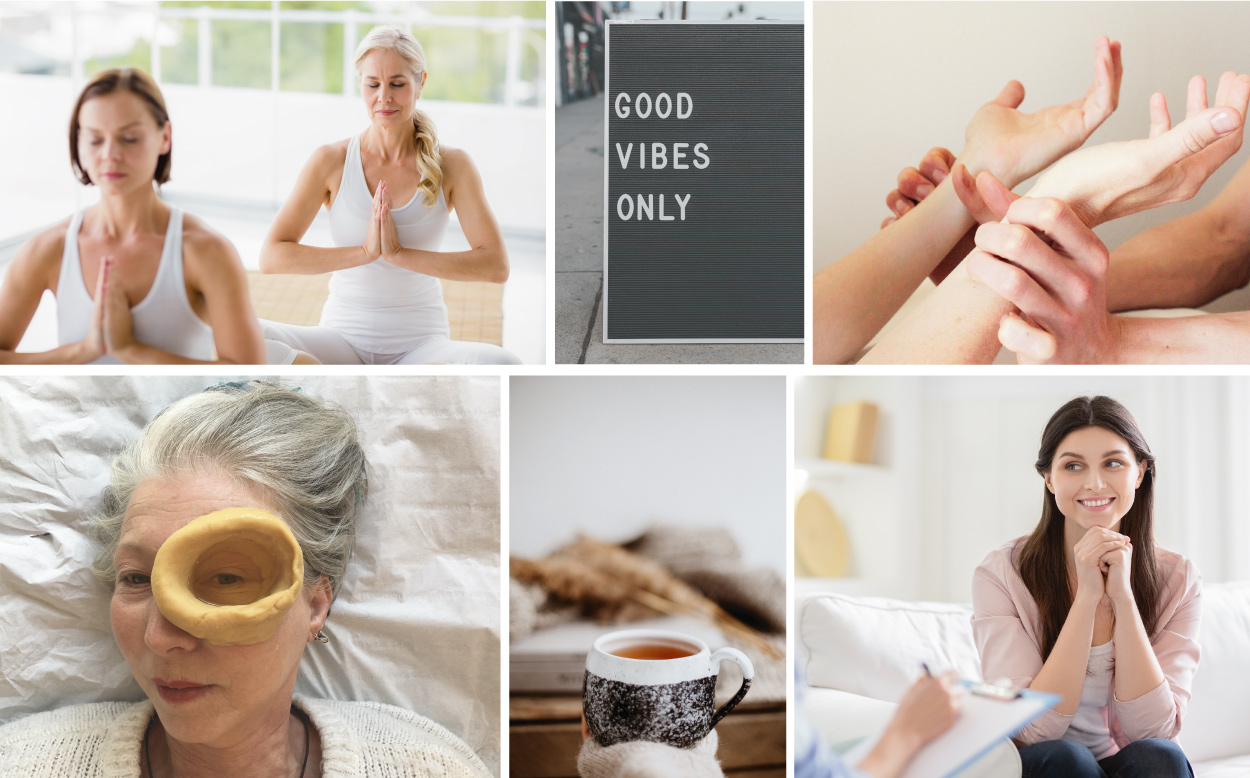 Inner Farmacy Specialises in women's health, consultation fees are £54 per hour. Treatment fees are £65 per hour
Based in Norwich, Norfolk, Jodey has worked with clients in Europe and the US via skype or zoom.
INITIAL AYURVEDIC CONSULTATION - (1 HR)
Consultations can take place in person at The Norfolk Clinic 38-40 Magdalen Road, Norwich or online via skype or Zoom.
At your initial consultation, we will take a deep dive into your health history, personal and professional lifestyle and routines, diet and exercise habits. We will then discuss doable recommendations that incorporate gradual changes to address any current imbalances. A personal plan is emailed to you shortly after your consult.
What you will get:
Recipes specific to your needs.

Foods to favour and avoid




Beneficial lifestyle practices.



Recommendations may also include:
Personalised Herbal formulas and instructions on how to take them (£20 for a months supply)
Consultation fees are £54 per hour.
For in person and virtual consults please call Jodey on 07925271369 or use the contact form below.
FOLLOW UPS
Follow up appointments should take place about 4 weeks after your initial consult. We discuss your progress and see what is working and if any adjustment need to be made to your personal plan. We recommend regular follows ups every 4-6 weeks until you are ready to put a maintenance plan into practice and complete your treatment.
Follow ups are £30 for 30 mins - Available in person or virtually via Skype or Zoom.
YOGA
Inner farmacy uses the findings from your initial consult to develop a unique yoga class based on your needs, body type, your ability and health goals. We use Ayuryoga® which synthesizes the sister sciences of Yoga and Ayurveda to tailor a class specifically for women experiencing preimenopause and menopause. We create individualized protocols on a case-by-case basis meeting clients where they are, adapting practices as needed to maximize the potential for health, strength and vitality. Yoga for menopause is a calming, nurturing practice that focuses on bone strength, softening the emotional landscape, while gently supporting the mind, body and spirit.
Personal yoga sessions are £54 per hour - Personal video of the practice is sent via email for you to practice at home.
TREATMENTS
All treatments are £65 per hour
At times we can experience emotional and physical disturbances as our hormones fluctuate and decrease. This can present itself as emotional sadness, grief and anger, aches and pains in the joints and muscles, digestive discomfort and constipation among other things.
Inner Farmacy offers various localized "Basti" treatments that involve warm oil, poured into a dam of dough on specific parts of the body. The oil in the dam penetrates through the skin. Depending on your needs, it either nourishes or draws out accumulated toxins from that area. Each treatment is paired with marma therapy which targets specific points or junctures of the body to release tension, emotions and allows blocked energy to flow.
Heart Treatment (Hrd Basti) - 60 Mins
This treatment includes a marma treatment on the head, neck and chest, followed by a soothing pool of warm oil poured over the heart area into is an enclosed dam made from dough. This is a gorgeous therapy that evokes a sense of peace and well being.
Benefits
Helpful for both physical and emotional conditions of the heart.

Nourishes and strengthens the cardiac muscles,

Improves blood circulation and regulates cardiac functions.

Relieves deep-seated emotions such as grief, sadness, stress, anger and loss.
Naval Treatment (Nabhi Basti/Chakra Basti) - 60 Mins
Nabhi means Navel. This therapy is for the navel area and helps to balance the Marma points around the belly button, the integral centre where all 72,000 subtle energy pathways coincide.
Benefits
Helps to bring balance to digestive fire.

Strengthens the power of digestion and absorption.

Facilitates the release of deeply seated emotions.

Relieves digestive symptoms such as irritable bowel, flatulence, poor appetite and anorexia.

Helpful for Constipation and abdominal discomfort.

Improves adrenal imbalances.
Kati Basti - 60 minutes - lower back treatment
This treatment includes a marma treatment on the head, neck and back, followed by a warm pool of medicated oil on the lower back.
Benefits
Relieves lower backache.

Helpful for Slipped disks.

Relieves sciatica, and nerve compression.

Increases blood flow, reduces inflammation and strengthens the muscles of the back.
Janu basti - 60 minutes - Knee treatment
This treatment includes a marma treatment on the feet and legs. The basti applied to the knee joint strengthening the knee muscles and nourishing the knee joint structure. Blood flow is increased, improving mobility and removing stiffness and pain in the Knee joint.
Helps relieve pain.

Increases circulation in the knee joint.

Improves mobility and flexibility and relieves stiffness.




Reduces inflammation.

Strengthens the knee joints.
Netra Basti/Netra tarpana - 60 mins - Eye Treatment
Netra Basti acts as both a preventive and curative therapy for maintaining normal eye health. This treatment includes a short marma treatment on the head and face, the is oil is then applied to the eyes and surrounding tissues.
Benefits
Gives strength to the ocular muscles and nerves, increases blood circulation.

Improves vision and removes dark circles under the eyes.

Revitalizes and rejuvenates tired, dry, rough and injured eyes.

Prevents the formation of cataracts

Helps slow or halts the development of macular degeneration.

Relieves burning in the eyes,

Relieves dry eye syndrome,

Treats pain in the eyes, watering and cloudiness of the eyes, night blindness, corneal ulcers, squinting, and refractive errors of the eyes.

Nourishes the optic nerve and nervous system.