The moon rules clothes that are new.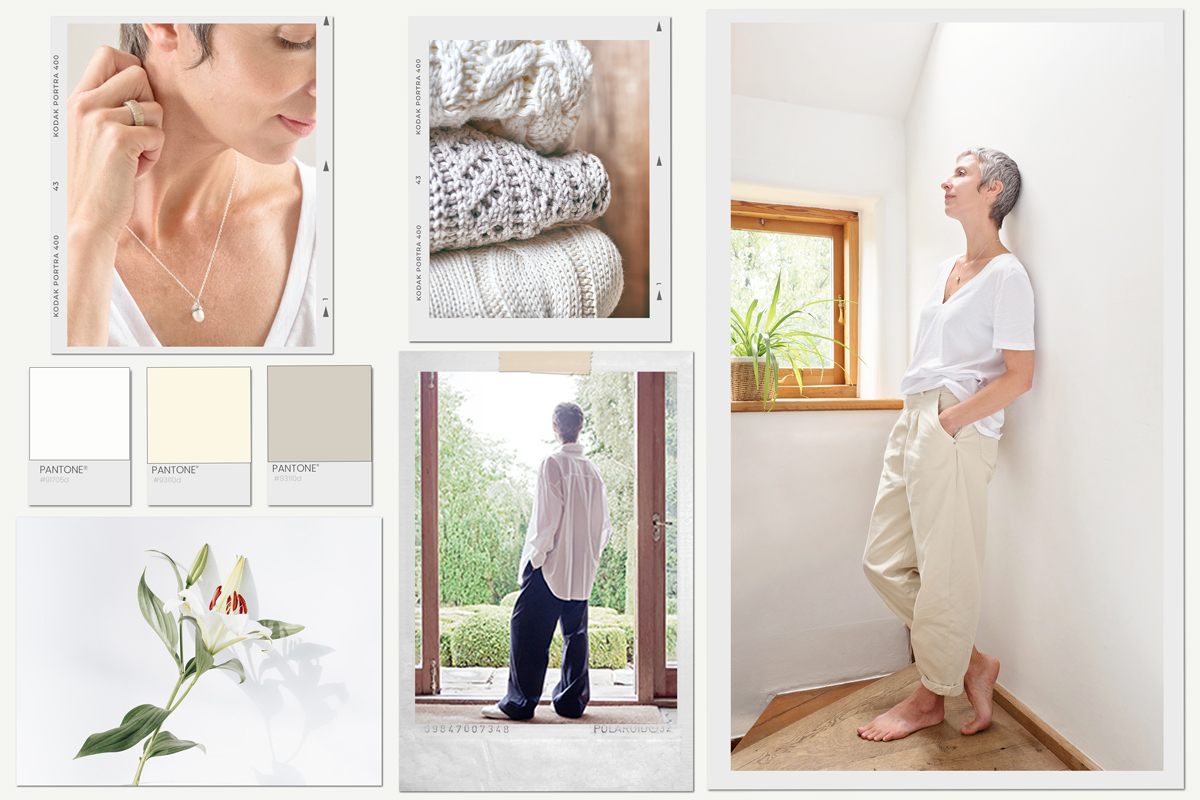 The moon rules clothes that are white and new. Of course, buying something new every Monday would not be sustainable for our bank balance or the planet but the idea of new clothes really depends on perspective. When you buy a new addition to your wardrobe, it stays "new" for months as you create new outfits with it week after week. You can buy a white dress second hand, and it is "new" to you, even though it has technically been worn before. So on Mondays, it's best to wear clothes that are new or new to you and challenge how can you freshly reinvent specific items.
White is the best colour for the moon. Throughout history, it has represented purity and feminine delicacy. Neutral counterparts like buttermilk tones, beige and camels can be teamed with white to create a soft tonal palette.
Head to toe, dark colours are best avoided on a Monday as the energetics are opposite to the moon. Of course, teaming your white shirt with a darker pant, jean or suit will offer you a practical solution to wearing all white, as let's face it, white is difficult to keep pristine all day long particularly if you have young children or like me are a little clumsy!
There is nothing more classic than a white tee or shirt and faded denim. Dressed up or down with accessories, you have the foundational outfit for most occasions - except a wedding or a job interview.
The moon's symbol is a circle, so polka dots and circular prints are the right choices for Mondays.
Ocean Pearls are the best gem for Mondays. The moon rules water and things found therein, wearing a pearl on the ring finger or as a pendant or necklace is ideal. Silver with its cooling properties is also ruled by the moon, wearing silver bangles and rings automatically give you the circular shape for the perfect moon package.